'Falling for Math Games'
with this packet that aims to help young learners consolidate basic concepts such as one-to-one correspondence, counting, number recognition, number names, ten frames and tally marks for numbers 1-6 and 1-10 with fun, simple-to-play board and card games.
Included in this packet are 7 different board games with 16 differentiated game boards and 2 card games that include differentiated playing cards. Your students will be actively engaged and learning for the entire fall season with this packet of games.
To whet your appetite - and give your students a little practice with number recognition - here is a
freebie game board
for you to use in your classroom!
Happy fall to all!!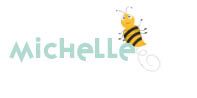 As a teacher of young children you know that getting the basics firmly entrenched is the answer to children making progress and reaching their potential later on...never more so than in Math! You'll have your students