emergent reader
for young students. Repetition on each page of the high frequency words '
I see
' make this little
book
easy for your students to follow and read. A color copy is included for teacher use or for adding to your classroom library and a blackline version is included for your students to color their own books to take home and impress their families with their reading prowess!
**If you refer to fall as 'Autumn', pages are included for you too!! :)
Happy Fall (Autumn) to all!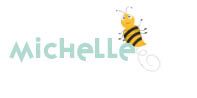 Spend some time discussing all the things you see in the fall...and then have your students practice their reading skills with this