Happy Weekend!
Wow, it's been way too long since I've posted here!
I thought I should reintroduce myself!
My name is Jen and I'm a first grade special educator (inclusion) in an inner city public school. I teach reading intervention, comprehension, and first grade math to any firsties needing support...whether they currently have an IEP or are flying "on the radar." I think know I have the best position in my school ♥
I chat a lot and brag about my students on
my teaching blog
: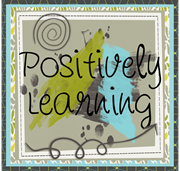 I also ramble on about my latest teaching adventures and share tons of freebies!
Here's a link to a
recent post.
..please follow me to download this packet to celebrate Cinco de Mayo with your friends!
Have a super Saturday!