stop by my blog
to see how I use these pages daily without taking any instruction time away!
First page is the
Letter Naming Fluency
practice page. Kids practice reading a mixture of upper and lower case letters for speed and accuracy. Sometimes I will have them circle the upper and cross out the lower case letters too to reinforce that concept.
The next page is
Non Sense Word Fluency
. We practice as a group saying each sound and them blending them back together (after all you have to remember to composite score can keep kids from being benchmark... see the post
DIBELS I Did Not Realize
!) I have also
updated
this document because I realize now that first grade does these pages at the
beginning of the year
.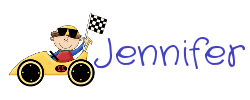 I am very excited to share with you Letter Naming Fluency Practice Monthly Pages and an updated Non Sense Word Fluency Monthly set too! Please